A Complete Guide To Build An E-learning Application
"Since everyone has a mobile phone, apps have become an integral part of our lives. Education isn't an exception. Modern technologies have redefined the way we learn."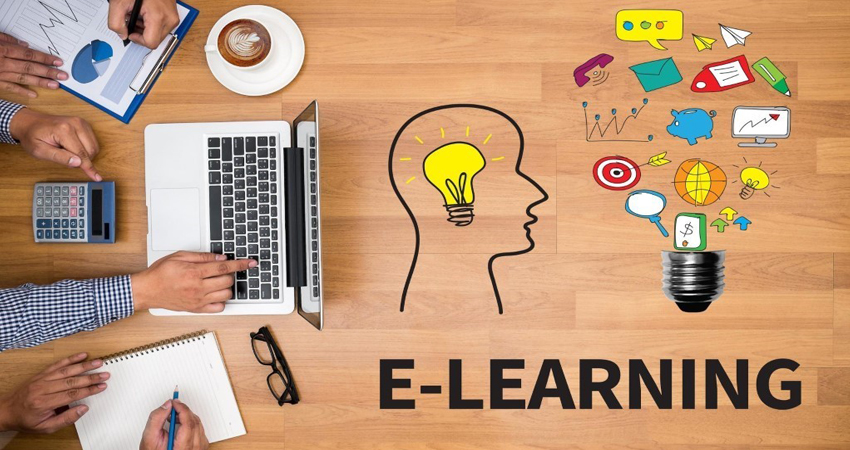 Education is no longer a boring and tedious process. Nowadays learning can be engaging for anyone regardless of their age. Thanks to modern technologies, you can learn new things anywhere, anytime. The education market has recently switched into a lucrative business niche, especially for app developers.
Speaking about the main trends in the app development for education, there are several to point out:
Gamification of the educational process.
Apps for learning foreign languages.
Digital education apps.
Do you want to go for the app development for education? You can create your app and make it popular just by considering 3 essential things:
In-depth market research to find your target market.
Features to make your app stand out.
Monetization strategies.
Choose Between the Right type of E-learning Platforms
Even though the future education holds enormous business possibilities, choosing the wrong platform or idea can alter the expected outcome. If someone decided to step into online learning business, the first thing to consider is the platform they want to develop, the kind of platform they need to lead further.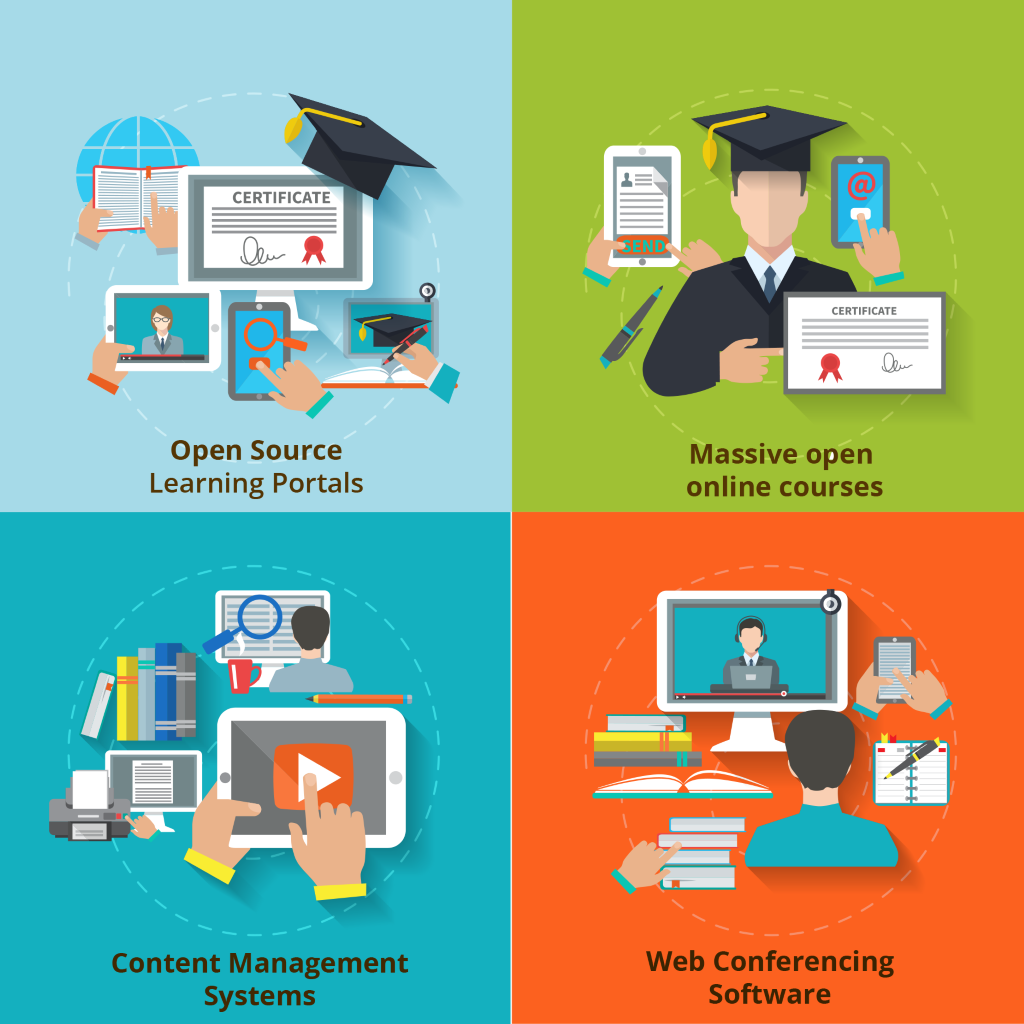 Open-source Learning Portals
This is basically our personal favorite because open source is freedom and growth. There are numerous benefits for choosing an open-source platform. The most important among all is that it gives you the freedom to customize the same in accordance with your organizational requirements and demands. You can incorporate any third-party add-ons anytime to stay ahead of the curve. And as being a free, open-source portal, it grows over time. The frequent contributions from community fuel the growth of the platform and theoretically, there are no outdated open-source platforms till date.
Massive open online courses
As the name suggests massive open online courses are meant for a larger audience and can be utilized by anyone with an internet access. It can either be focused on a specific area of study or offer various fields of study. Massive courses are usually offered by reputed universities to involve a large number of candidates and further provide them the certificates online.
Content Management Systems
Content management systems or CMS are used for generating content within the system. It allows you to build websites and web applications despite their complexity. PHPNuke, Drupal, and CoreMedia CMS are the most familiar content management systems available. You can flexibly include components, integrate third-party plugins, and extend the functionality at any time. In short, you can set up a custom E-learning solution before long.
Web Conferencing Software
This is particularly designed to help users conduct online conference calls or classes, video conferencing, phones, and live chats. It can be utilized for one-to-one tutoring.
By 2020, the global EdTech market is expected to be valued at about 94 billion dollars. Yea, that's a lot of money, but the amount isn't the most striking fact here. The striking fact is enhancement in technology and introduction of AI and machine learning in the education industry which will bring revolution in the learning and teaching techniques.