About Power BI
Power BI is a business analytics solution by Microsoft that lets you visualize your data & share insights across your organization, or embed them in your app or website. Connect to hundreds of data sources & bring your data to life with live dashboard & reports. Power BI provides cloud-based BI services, known as "Power BI Services", along with a desktop-based interface, called "Power BI Desktop". It offers data warehouse capabilities including data preparation, data discovery and interactive dashboards.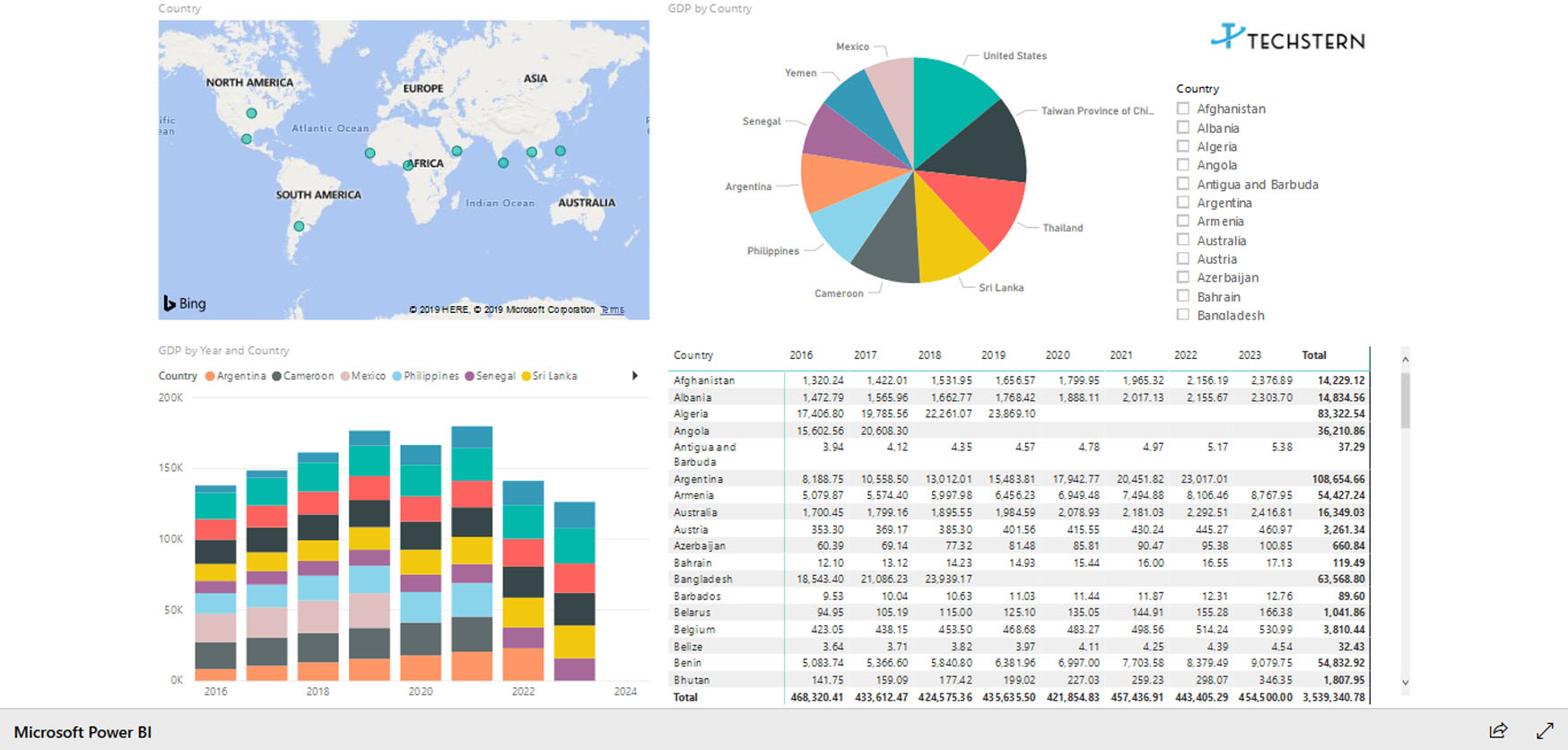 "With Power BI we can very quickly connect large range of data sources with very little effort & use this data to run more smoothly than ever before."
The Windows-desktop-based application for PCs and desktops, primarily for designing and publishing reports to the Service.
The SaaS (software as a service) based online service (formerly known as Power BI for Office 365, now referred to as PowerBI.com or simply Power BI).
The Power BI Mobile apps for Android and iOS devices, as well as for Windows phones and tablets.
Gateways used to sync external data in and out of Power BI. In Enterprise mode, can also be used by Flows and PowerApps in Office 365.
Power BI REST API can be used to build dashboards and reports into the custom applications that serves Power BI users, as well as non-Power BI users.
An On-Premises Power BI Reporting solution for companies that won't or can't store data in the cloud-based Power BI Service.
A marketplace of custom visuals and R-powered visuals.
We work with CEO, directors, managers to track metrics, visualize data and more. This helps them to improve customer experience, data integration, easy to access on any device. The future is bright and shiny for analytics – companies are swarming to incorporate data visualization, and to do away with tabular reports with huge reams of numbers. With some quick retooling, you too can be a Power BI super star for your organization!